PREMIER EXHIBITOR

At Wellspect, we value the people behind our success as a leading provider of life-changing products for bladder and bowel management such as the well-known brands LoFric® and Navina™. From the thousands of users and healthcare professionals worldwide who inspire our innovative solutions, we know that working together is the best way to advance continence care, giving our users more time for life. Building on over 30 years of life-improving performance, we passionately strive to make a difference every day to everyone who needs our products and services. Wellspect. A Real Difference.
Wellspect® HealthCare™
1235 Friendship Road, Suite 205
Braselton, GA 30517
1-877-456-3742
USinfo@wellspect.com
www.wellspect.us
Resources:
Check out this video: Navina for Children

Comfort Medical is a nationally approved participating Medicare provider that has been awarded accreditation by Accreditation Commission for Health Care (ACHC), a national accreditation organization authorized by the federal government's Centers for Medicare and Medicaid Services. We are a reliable source for intermittent catheters and ostomy supply needs.
Comfort Medical
Comfort Medical
4240 NW 120th Ave
Coral Springs, FL 33065
1-800-700-4246
Sofia.ries-centeno@comfortmedical.com 
https://www.comfortmedical.com
Resources:
PROUD EXHIBITOR

Hollister Incorporated is an independent, employee-owned company that develops, manufactures, and markets healthcare products worldwide. Hollister develops and manufactures products for ostomy care, continence care and critical care, and also develops educational support materials for patients and healthcare professionals.
Hollister Incorporated
2000 Hollister Drive
Libertyville, IL 60048
1-888-808-7456
ccsecurestart@hollister.com
www.hollister.com/en  
Resources:
Coloplast develops products and services that make life easier for people with very personal and private medical conditions. Working closely with the people who use our products, we create solutions that are sensitive to their special needs. Our business includes ostomy care, interventional urology, continence care, wound & skin care.
Coloplast
1601 West River Rd
Minneapolis, MN 55411
Contact Name: Angela Jens
usanj@coloplast.com
www.coloplast.us
Resources: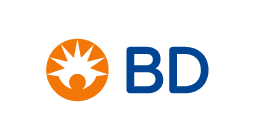 BD/Legacy Bard is a global medical technology company advancing health by improving discovery, diagnostics and care delivery. Our innovative product portfolio, leadership and partnerships help make a difference for global healthcare. Products include MAGIC3 GoTMHydrophilic Intermittent Catheters, MAGIC3 TM Touchless Hydrophilic Closed Systems, SpiritTM Hydrocolloid Adhesive Sheaths, and PureWickTM Female External Catheters. There are many easy-to-use options.
BD/Legacy Bard
8195 Industrial Blvd.
Covington, GA 30014
Contact: Brandi Capps, BSN, RN, Clinical Nurse Manager
(772) 631-5978
Brandi.Capps@bardcare.com
https://www.purewickathome.com/hcp/
Resources:
EXHIBITORS

Cure Medical makes intermittent catheters of exceptional quality. They feature polished eyelets and are not made with potentially harmful DEHP/DINP, BPA, or NR-Latex. Only Cure Medical DONATES 10% OF NET INCOME TO RESEARCH for a cure for paralysis.
Cure Medical
3471 Via Lido, Suite 211
Newport Beach, CA 92663
Contact: Alyssa Spencer
954-999-6345
aspencer@curemedical.com
www.curemedical.com
Resources: