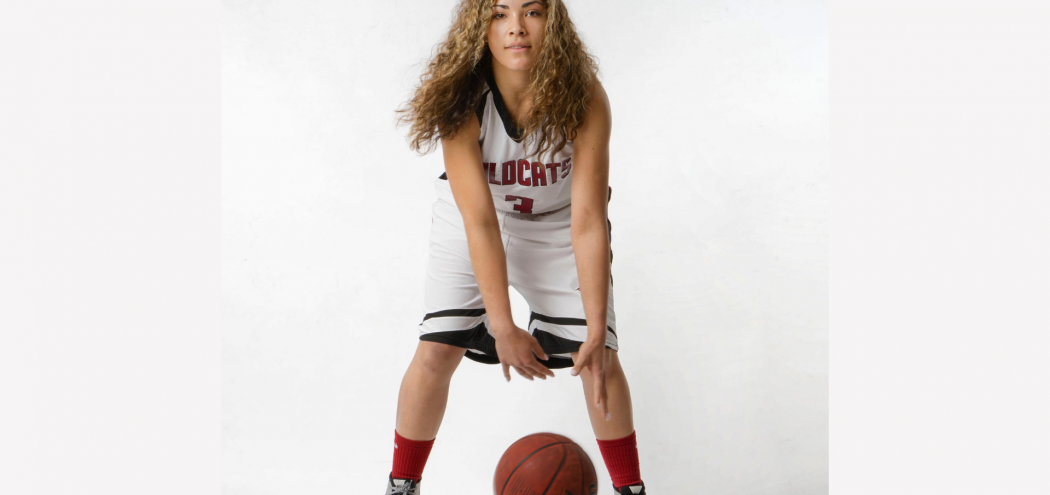 I was born with Spina Bifida, and clubbed foot and had my first operation at the age of one, which resulted in paralysis of my left toes. At the age of six, my spinal cord re-tethered and I required another surgery. As a young girl, I loved basketball and endured numerous injuries, setbacks, and reconstructive surgery. I never made excuses. I never sat drills out. I was the worst one in almost every drill, but that is what inspired me to put the extra time in on my own.
As I began playing more competitively and straining myself with the longer practices, I broke my left foot two straight years. My family and I went to a specialist to seek advice and he told me to forget basketball and take up biking to reduce the pounding and wear and tear on my body. Hearing him disregard my dream so easily, lit a fire inside me that I knew only I could put out.
I saw a sports podiatrist who created orthotics to help prevent my injuries and who shared stories of other patients who overcame sports injuries. He gave me reassurance to continue working hard to play basketball. I began wearing orthotics and saw my performance and abilities elevate as my medical barriers were broken down.
I accepted a scholarship to play at California State University (Chico State); the mountains grew higher and I continued to rise to the occasion.  I was "Freshman of the Year", made the first team as a junior, and, became one of the most lethal shooters and offensive threats as a senior.
During my time at Chico State, I also had the opportunity to take part in Walk-n-Roll for Spina Bifida, which reminded me how blessed I am to be able to accomplish so much in my basketball career, even after my struggles with Spina Bifida. As I crossed the finish line, I was able to reflect on how far I have come and realized like many of these children, I grew up feeling different than others kids and was often discouraged that my condition would hold me back from doing the things that made me happy.
I never allowed Spina Bifida to define me, but instead to motivate me to do things beyond my wildest dreams. Having a strong mental capacity on the court allowed me to learn from my failures; it pushed me to have the motivation and desire to step out of my comfort zone and to work harder than everyone else. Stepping into Acker gym as a freshman, I never thought I would end my career as the 4th all-time scorer and the all-time three-point record holder in Chico State history.
I also worked hard off the court. I graduated with a 3.9 in cellular and molecular biology. I plan to make 'Dr. Branham' my next move. Then I can give back to the profession that allowed me to chase my dreams on the court, and most importantly, support the kids who feel different.