Welcome to our Teal on the Hill Virtual Exhibit Hall. Please check out the "booths" below to learn more about the products and services that our 2021 partners have to offer the Spina Bifida community.
TEAL SPONSORS

Coloplast develops products and services that make life easier for people with very personal and private medical conditions. Working closely with the people who use our products, we create solutions that are sensitive to their special needs. Our business includes ostomy care, interventional urology, continence care, wound & skin care.
Coloplast
1601 West River Rd
Minneapolis, MN 55411
Contact: Serge Van Gorkum or Arina Paoli
Phone: 612-516-7568 or 800-533-0464
Email: nlsv@coloplast.com
www.coloplast.us
Resources:
Check out this video too!

Smith & Nephew is a global Medical Device portfolio company that has been trading for over 160 years and operates in more than 100 countries. Our global franchise specialties are in Orthopedics, Sports Medicine & ENT and Advanced Wound Management. 
Smith & Nephew
900 7th St NW, Ste 735
Washington, DC 20001
Contact : Mona Thinavongsa
Phone: 202-898-5961
Email: mona.thinavongsa@smith-nephew.com
www.smith-nephew.com
Resources:
BLUE SPONSORS

Hollister Incorporated is an independent, employee-owned company that develops, manufactures, and markets healthcare products worldwide. The company develops and manufactures products for ostomy care, continence care and critical care, and develops educational support materials for patients and healthcare professionals. 
Hollister Incorporated
2000 Hollister Drive, Libertyville, IL 60048
888.808.7456
E-mail : ccsecurestart@hollister.com
Website: https://www.hollister.com/en
Resources:

Rhaeos, Inc. aims to improve the care of 1M Americans today living with hydrocephalus, a neurosurgical condition caused by the accumulation of cerebrospinal fluid (CSF) in the brain. Implantable shunts, the gold standard treatment in a $2B market, often fail and lead to multiple trips to the emergency room. Patients with failed shunts show nonspecific symptoms, including headaches, nausea, and dizziness. CT scans are used for diagnosis, but are inconclusive, expensive, 3and expose patients to harmful radiation. To address this problem, Rhaeos is developing FlowSense, a wireless, noninvasive thermal flow sensor that can be mounted on a patient's skin overlying the shunt to detect the presence and magnitude of CSF in a matter of minutes as opposed to waiting for x-ray or CT imaging that can take an hour or more. With FlowSense, an FDA designated breakthrough device, the monitoring of shunt function can occur in clinics, in-patient settings, emergency departments, and homes, obviating the need for unnecessary imaging, hospital visits, and admissions leading to significant cost savings for the healthcare system.
Rhaeos,Inc.
909 Davis Street, Ste 500 
Evanston, IL 60201
Contact: Anna Lisa Somera
Phone: 312-965-5472
Email: asomera@rhaeos.com
www.rhaeos.com
Resources:
SILVER SPONSORS
ABLEnow accounts help people with disabilities save money to pay for qualified expenses without being taxed on the earnings – and in most cases, without losing eligibility for certain means-tested benefits. Earnings grow free from federal taxes and some states may offer state tax incentives. ABLEnow accounts may be used to pay for a variety of expenses related to maintaining health, independence and quality of life for individuals with disabilities. To learn more, visit our website below.
ABLEnow
9001 Arboretum Parkway
N Chesterfield, VA 23236
Contact: Rebecca Lyons
Phone: 804-310-0961
Email: rlyons@virginia529.com
www.able-now.com
Resources:
EXHIBITORS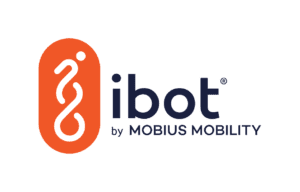 Mobius Mobility manufactures the next generation iBOT® Personal Mobility Device (the "iBOT® PMD"). With advanced electronics, sensors, battery technology, and software, the world opens up to you in an iBOT®. Traverse sand, snow, mud, curbs, and inclines with terrain following 4-Wheel Mode. Family day at the beach or hiking trail with friends? You're in. No curb cut? No problem. Move and interact with others at standing height in Balance Mode. Connect with people at eye level and reach that upper shelf. Use Stair Mode to climb up and down stairs, indoors or out. Climb independently or with the help of a trained assistant, depending on your ability. Use remote mode to load your iBOT® PMD into a van or SUV with fewer or even no modifications. And enjoy the benefits and simplicity of a conventional power wheelchair using Standard Mode for indoor tasks and ADA compliant environments. Reach. Climb. Go. You can do all these things and more in the iBOT® PMD.
Mobius Mobility
540 Commercial Street, Suite 310
Manchester, NH 03101
Contact: Megan Yeigh
Phone: 1-800-3GO-IBOT (1-833-346-4268)
Email: info@mobiusmobility.com
www.mobiusmobility.com