Author: Mica Phillips, Director, Aeroflow Urology
Depending on the severity, Spina Bifida can have varying effects on mobility and can end up leading to continence issues or a complete loss of bladder control, also referred to as incontinence.
For the bladder to function properly, nerves and muscles work together. If there is any damage to the nerves that transport messages from the brain, the muscles that relax and contract the bladder may not operate as they should, causing continence problems.
Children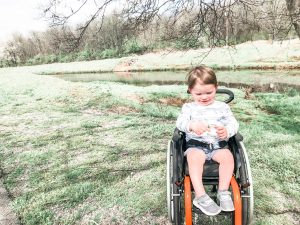 Many children born with Spina Bifida may be diagnosed with a neurogenic bladder. Neurogenic bladder is the name given to several conditions that affect bladder control due to a brain, spinal cord, or nerve problem. Children diagnosed with neurogenic bladder may have trouble holding their urine, emptying their bladder, or both.
Depending on the child's age and the severity of their continence issues your child's doctor will recommend a treatment solution that is right for them. The most common treatment options are:
 Clean intermittent catheterization — a soft, flexible tube is inserted into the bladder to drain urine. Catheterization, when applied properly, helps prevent infection and reduces bladder pressure. Many children with Spina Bifida require lifelong clean intermittent catheterization to protect their kidneys.
 Disposable incontinence products — such as diapers or pull-ups that can be used in addition to catheters or alone, depending on the child's specific needs.
 Medications — some medications are used to prevent and treat infection, prevent leaking, and relax the bladder.
 Surgery — a procedure to treat bladder pain, improve function, or help the patient manage incontinence more efficiently.
Adults
As an adult, it's important to see your primary care doctor and urologist each year to ensure that you are healthy and that your continence issues are being managed effectively. Many adults with Spina Bifida can manage their symptoms on their own, but there are still many crucial things to keep in mind.
Remember to always:
Monitor your level of dryness and change out of any soiled disposable continence care products as quickly as possible to avoid infection and odor.

Practice healthy habits when using catheters, being sure to maintain cleanliness throughout the catheterization process.

Be aware of any symptoms that might signal an underlying UTI (chills, nausea, back pain, or changes in the appearance of urine).

Discuss any concerns with your healthcare provider.
Finding The Right Product
It can be an adjustment learning to live with urinary issues, but with the right products it can become more manageable, and you can feel more confident knowing that you or your child is protected.
For catheter users, there are many catheter options that differ in length, material, and type. If you experience any leakage or pain while using a catheter, it is important to reach out to your doctor for guidance. Remember that you don't have to settle for discomfort. If the catheter you, or your child, is currently using is uncomfortable, be sure to reach out to your medical supplier to discuss your catheter options to help make the catheterization process easier.
For disposable products, such as pediatric diapers, pull-ons, or adult briefs, it is important to make sure that you, or your child, are in the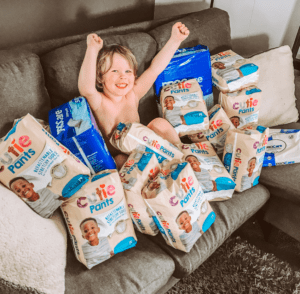 correct product for your specific needs. Diapers and briefs are ideal for those with limited mobility or that experience a high amount of leakage.  Protective underwear, sometimes referred to as "pull-ons or pull-ups," resemble typical underwear and have elastic waist bands and leg openings for optimal protection and comfort. With no fasteners or tabs, these products are best for mobile individuals with moderate leakage that desire the comfort and discretion of typical underwear.
How Your Supplier Can Help
Your supply company should be able to help you get the continence care items you, or your child, need to stay healthy. If you are unhappy with your current supplier or looking for a new company for other reasons, there are many from which to choose. We encourage you to find your best fit.
If you are looking for a more personal approach, Aeroflow Urology has Continence Care Specialists who will work with your doctor and handle all the necessary paperwork with your insurance company to get you your supplies as quickly as possible. They also ship products directly to your door each month in discreet packaging and reordering your supplies online takes only a few minutes. If you're interested in finding out more, fill out one of their quick online forms for catheters, adult disposable products, or pediatric disposable products, or call 844-276-5588 to speak with a specialist. 
SBA is grateful to the many foundations, corporations, and other entities whose generous support enables us to continue our work on behalf of the Spina Bifida community. Please note that inclusion of the name or logo of a corporation, foundation, or any other entity (or information about a product or service that a corporation, foundation, or any other entity offers) on SBA's website or within SBA materials, does not imply endorsement indirectly or directly by SBA.