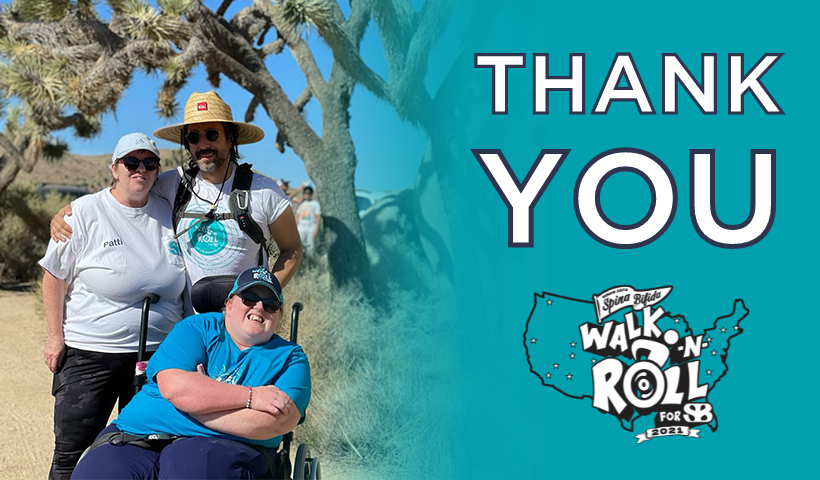 2021 was a special year for Walk-N-Roll for Spina Bifida as most of our locations celebrated virtually through our National Day of Walk-N-Roll. While we miss seeing everyone in-person, we are so proud of the many ways we saw communities come together to support our mission.
In total, Walk-N-Roll for Spina Bifida rallied over 1,700 participants from across the country, collectively raising over $470,00.
Every year, we shout out the Walk-N-Roll events and chapters that go above and beyond in supporting their local and national Spina Bifida community. Here is the 2021 Walk-N-Roll for Spina Bifida recap:
Top Fundraising Walk-N-Roll Events:
SBA of Iowa, raising $81,008
SBA of the Kentucky – Louisville, raising $ 47,442
SBA of the Carolinas – Charlotte, raising $46,013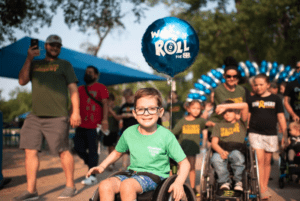 Top Fundraising Chapters:
SBA of Iowa, raising $81,008 at one Walk-N-Roll event
SBA of Kentucky, raising $76,977 through three Walk-N-Roll events
SBA of California, raising $ 51,181 through two Walk-N-Roll events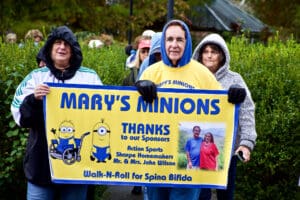 Top Fundraising Individuals:
Shauna Parker, raising $16,590 for SBA of the Carolinas
Karlee Hughes, raising $8,165 for SBA of Iowa
Cannon Breeding, raising $7,553 for SBA of North Texas
*Honorable mention to Eric Tobin, raising $7,552 for SBA of California.
Top Fundraising Teams:
Ava's Angels/Braun Family, raising $41,116 for SBA of Iowa
Rolling with Jackaroo, raising $20,786 for SBA of the Carolinas
Evelyn's Entourage, raising $13,824 for SBA of Kentucky
*Honorable mention to Angels for Avery, raising $13,672 for SBA of Kentucky.
Many thanks to our volunteers, donors, participants, and sponsors who helped make this year's Walk-N-Roll one to remember!
We look forward to celebrating with YOU in 2022!
Want to learn more about how your dollars from Walk-N-Roll are working to improve the lives of those impacted by Spina Bifida? We'd love to show you! Click here.  Questions about the Walk-N-Roll program or chapters? Please contact Kristi Wass, National Director of Chapter Development & Walks.