The 2020 VIRTUAL Living Well with Spina Bifida
Education Days will be presented live and feature specialists from participating hospitals and community organizations:
OCTOBER 17, 2020 (EASTERN DAYLIGHT TIME)
October 24, 2020 (CENTRAL DAYLIGHT TIME)
Spina Bifida Education Days
Spina Bifida Education Days provide vital information on medical and psychosocial issues about living well with Spina Bifida, and are developed in collaboration with Spina Bifida clinics and the local community.
Education Days:
Create a setting where people living with Spina Bifida and their families can connect with local clinicians who care for and treat people with Spina Bifida.
Inform about beneficial care and lifestyle habits that can improve the quality of life of people living with Spina Bifida, and warn against harmful behaviors that lead to negative consequences to health and well-being.
Provide an opportunity for those living with Spina Bifida and their families to meet others with shared experiences and develop friendships.
2020 VIRTUAL Education Days Keynote Address: Learning with Spina Bifida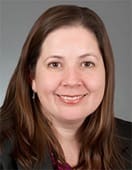 Many people with Spina Bifida face challenges with executive function. Nationally-recognized neuropsycologist, Jennifer Queally, PhD, will describe the way Spina Bifida influences how the brain processes information and executes tasks that are critical to attaining and maintaining independence. Dr. Queally is a pediatric neuropsychologist who specializes in the assessment of infants and toddlers with changes in brain development, children and young adults born with Spina Bifida, and patients who are transitioning from adolescence to young adulthood.  She is also an Assistant Professor of Psychology in the Department of Psychiatry at Harvard Medical School, working with trainees throughout Boston Children's Hospital.  Dr. Queally has been working in the Spina Bifida Clinic at Boston Children's since 2005.  She also recently chaired the development of standards of care for neuropsychology for patients born with Spina Bifida.