Welcome to our Education Days Virtual Exhibit Hall. Please check out the "booths" below to learn more about the products and services that our 2021 partners have to offer the Spina Bifida community.

Hollister Incorporated es una empresa independiente propiedad de los empleados que desarrolla, fabrica y comercializa productos para el cuidado de la salud en todo el mundo. La compañía desarrolla y fabrica productos para cuidados de ostomía, cuidados de continencia y cuidados críticos, y también desarrolla materiales de apoyo educativo para pacientes y profesionales sanitarios. Con sede en Libertyville, Illinois, tiene centros de fabricación y distribución en tres continentes y vende en casi 80 países. Hollister es una subsidiaria de propiedad absoluta de The Firm of John Dickinson Schneider Inc. (JDS Inc.), una empresa de 100 años. Hollister se guía por la Misión compartida de JDS Inc. de hacer la vida más gratificante y digna para las personas que utilizan sus productos y servicios. www.Hollister.com.
Hollister Incorporated
2000 Hollister Drive, Libertyville, IL 60048
888.808.7456
E-mail : ccsecurestart@hollister.com
Contact Name: Mary Wasner
Contact E-mail: Mary.Wasner@hollister.com
Website: https://www.hollister.com/en
Resources: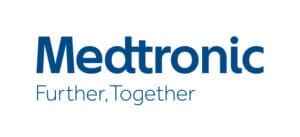 For more than 40 years, Medtronic CSF Management, formerly PS Medical, has been partnering with clinicians to develop novel products and therapies for the treatment of such neurological conditions as Hydrocephalus, Traumatic Brain Injury and other CSF related disorders.
Medtronic CSF Management
5290 California Ave
Irvine, CA 92617
Phone: 1-800-874-5797 (customer service)
Email: Connect@Medtronic.com
www.Medtronic.com

Coloplast develops products and services that make life easier for people with very personal and private medical conditions. Working closely with the people who use our products, we create solutions that are sensitive to their special needs. Our business includes ostomy care, interventional urology, continence care, wound & skin care.
Coloplast
1601 West River Rd
Minneapolis, MN 55411
Contact: Arina Paoli
Phone: 612-516-7568 or 800-533-0464
Email: nlsv@coloplast.com
www.coloplast.us
Resources:
Visit Coloplast via social media:
Check out this video too!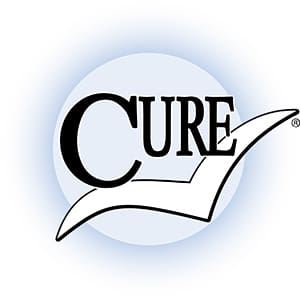 Cure Medical makes intermittent catheters of exceptional quality. They feature polished eyelets and are not made with potentially harmful DEHP/DINP, BPA, or NR-Latex. Only Cure Medical DONATES 10% OF NET INCOME TO RESEARCH for a cure for paralysis.
Cure Medical
Contact: Alyssa Spencer
Phone: 954-999-6345
Email: aspencer@curemedical.com
www.curemedical.com
Resources:
Check out our two videos:

At Boston O&P, we measure success in very human terms: our products change people's lives.  Our goal is to develop more thoughtful, effective bracing through a real-world, relevant approach to research and development. We believe in helping kids one at a time.
Boston Orthotics & Prosthetics
804-533-7272
Contact: Ksenia Major
Email: kmajor@bostonoandp.com
Click here to view a brief video about Boston Orthotics
Resources: