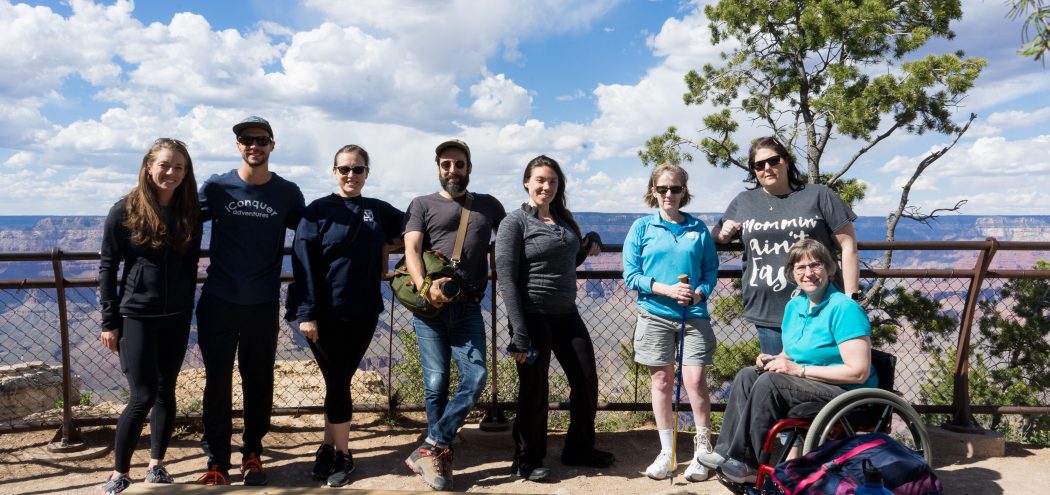 In April of this year, SBA hosted its inaugural Grand Adventure, where six members of the Spina Bifida community embarked on an all-abilities hike through the Grand Canyon. Eric Tobin, an adult with Spina Bifida from California, was one of those people. He ended up raising over $10,000 for this event, which is double the amount that was required to participate. Eric has shared some helpful fundraising tips with us on how to be successful and make raising money for the Grand Adventure seem a little less overwhelming: 
Focus on personal outreach. Asking people personally is important. 

Illustrate just how challenging it is to physically train for the event is.

Let people know just how much you want to complete this challenge, no matter how far you go. 

Start your fundraising with a big social media push.

Follow your social media efforts with personal emails to small groups (Eric sent out to 20 people at a time on blind copy BCC). Also, text people. 

As the event gets closer, update people on social media about how your fundraising efforts and training for the event is going. Repost your original fundraising push a few times leading up to the event, as well as on the day it starts. 

Focus on one or two fundraisers each year so that your network doesn't feel burned out about you asking for money. 

Seek advice from people who have done a similar type of fundraising. 

Say thank you and update your donors on your progress, before, during, and after.
We hope that you will join us for the 2020 Grand Adventure from May 2-5. Eric's tips provide some great structure to kick off your fundraising efforts. Registration is live, and our program staff and partners are ready to help you meet your fundraising and physical training goals. Contact Kristi Wass, National Director of Chapter Development and Walks at kwass@sbaa.org with questions."