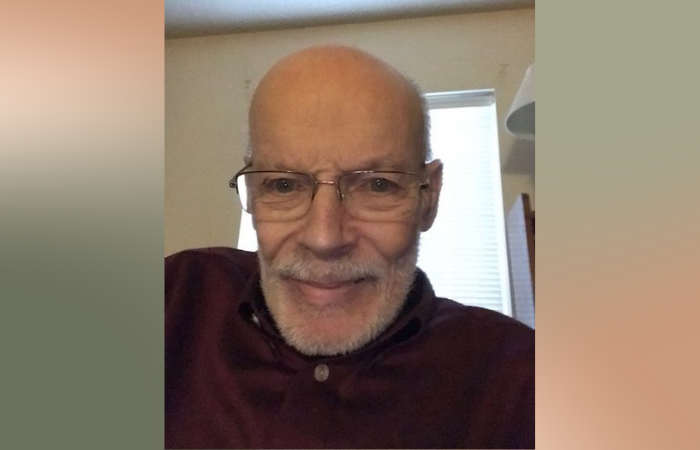 Believe it or not,

I'm a 75-year-old living with Spina Bifida

. Unlike children who are born with Spina Bifida today, my back wasn't closed till I was 10 months old. In the 75 years that I've been alive, the medical community's understanding of Spina Bifida has completely changed. Like many, I wasn't expected to live long. I'm happy to have proved them wrong. And, I will have to say that aging with Spina Bifida has not been as difficult as I expected. I feel quite well most of the time, and I still enjoying work part-time.
For 30 years, I worked as an employee of the state of North Carolina. I chose to retire 22 years ago, not because of health issues, but because I was eligible for full-time retirement benefits. Plus, I was ready to try something new, something with more work-life balance.
Personally, the greatest change in my life has been what many of my peers with Spina Bifida are also learning. 6 years ago I stopped walking with crutches and transitioned full-time to a power wheelchair. I had used underarm crutches for more than 60 years and as you can imagine, this created much pain and inflammation. I've quite enjoyed the transition; It's safer – falls are much less likely, one hand is free to carry things, and my pain of traveling has decreased significantly.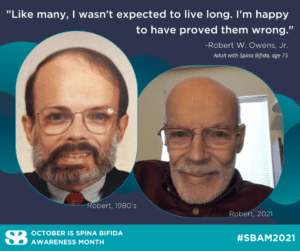 At this point in time, my greatest concern has been the effect of many of the medications and antibiotics I have taken over the years for conditions related to Spina Bifida. I've taken so many antibiotics for UTIs over the years, that now I'm resistant to most of them. If I continue to live a long life (which is my preference), I'll be transitioning to intravenous antibiotics. But this doesn't matter, If I can feel well and be active, I can deal with the new challenges.
I'm hopeful that in my 75 years of life, I've helped to pave the way for the younger and new generations of people impacted by Spina Bifida. A way-maker of sorts. Someone who dealt with some of the slower medical and technological advances, but nonetheless taught the medical profession something they didn't know about people living with Spina Bifida – in a sense, I am a part of the Spina Bifida Association's mission. My generation of adults with Spina Bifida has hopefully contributed to making a better and brighter future for those impacted by Spina Bifida." – Robert W. Owens Jr., born with Spina Bifida