Teal on the Hill looked a little different again this year because it was again virtual because of the pandemic. That didn't stop us from creating a significant impact on Capitol Hill. This year advocates from 37 states and the District of Columbia and had over 80 meetings with congressional staffers. 
We asked for a $2 million increase for the National Spina Bifida Program at the Centers for Disease Control and Prevention, bringing the total to $9 million. And we asked Congress to support funding for the disability community as part of COVID relief legislation, which was passed March 12.
For Anya Kewley, an adult with Spina Bifida from Southern California, Teal on the Hill was her first advocacy event, and for her, "It was indeed a fantastic experience. A week I will never forget—full of self-discovery and finding my place in a community and, more importantly, a family, where I truly feel I belong;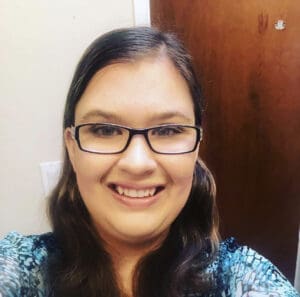 "In just one week, I shared my story with congressional staffers from California, Florida, and Georgia. Knowing that I have played even just a small part that is so much bigger than myself is the greatest gift of all, and I am so incredibly blessed to have had these opportunities," continued Anya.  
Fellow advocates shared what their favorite part of Teal on the Hill was:
"Advocating with friends and sharing our stories." 
"The opportunity to be with my community advocating for our needs." 
"Reconnecting with advocates in New York working together for a purpose!" 
"Understanding how SB can be the catalyst for other health issues."
The schedule was packed with great information, including a panel on the National Spina Bifida Patient Registry at the Centers for Disease Control and Prevention, the state of disability issues in Congress, and workshops on advocating and telling your story.
We were grateful to have had two special guests—Congresswoman Lucille Roybal-Allard (D-CA) and Congressman Kevin Hern (R-OK). 
Co-chairs of the Advocacy Committee, Megan Sorensen and Will Dickey presented the Tom Baroch Advocacy Award, given Tom's honor. He was a tireless advocate for those with Spina Bifida and an inspiration to all of us. This year's awardees, Jay Dashefsky and Julia Duff are both long-term advocates.
Jay has been actively involved on a national level and in the state of Arizona, where he lives. He has worked to pass legislation that will benefit people with Spina Bifida and other disabilities.
The second award was presented to the Executive Director of the Northeastern New York Chapter, Julia Duff. Julia has developed a robust state advocacy program, and she assisted in reestablishing a Spina Bifida Clinic that had been closed for over 25 years.
We'd also like to say thank you to all of our sponsors and exhibitors: Coloplast, Smith & Nephew, Hollister, Rhaeos, INC, ABLEnow, and Mobius Mobility.
The fight continues as we work to secure long-term funding for the National Spina Bifida Patient Registry. Remember, your voice matters.