We all have gifts to give and Giving Tuesday is about more than just making a donation, it's about communing with others in the spirit of giving. It's a day created to focus on the power of doing good. This Giving Tuesday, we are raising money to pave health pathways for all those impacted by Spina Bifida. Here's how you can make a difference this GivingTuesday:
Donate! Every dollar you donate will be matched by our friends at 180 Medical.
When you make a gift to the Spina Bifida Association today, you are not only ensuring a better and brighter future for all those impacted by Spina Bifida. With your help, we are changing the trajectory for families starting at the diagnosis. We are ending the adult care cliff. But, only YOU have the power to pave the health pathways for all those impacted by Spina Bifida. Our work depends on you. Make your tax-deductible donation here. 
Create a fundraising page
Create your fundraiser here and help us reach our goal faster. Ask your family and friends to join you on this day of good. Share what our mission means to you and why you support SBA. Encourage them to donate in honor of you or a loved one impacted by Spina Bifida.
Join us on social media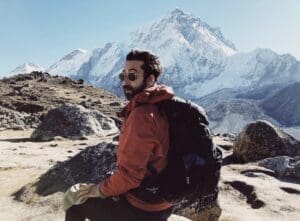 This Giving Tuesday, you will hear a range of stories from our community starting at the diagnosis into adulthood. Share, like and comment on our posts to engage others outside of our community. Since Giving Tuesday relies on the limitless potential of social media, don't forget to tag us and use the hashtag  #GivingTuesday and #PavingPathways. Follow SBA on Facebook, Twitter, and Instagram!
Ask your employer
Does your company match employee donations? Find out here by entering your work email address or company name. If eligible, not only will you double your gift through your company's match, you will TRIPLE it with our Giving Tuesday match from 180 Medical. Make 3X the impact today!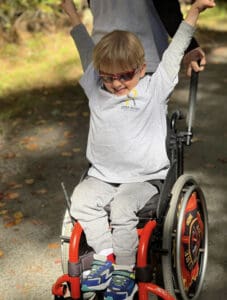 Share your story
Now is an incredible time to share your story, connect with each other and spread awareness about Spina Bifida. Every year, people tell inspiring and courageous stories to raise donations and awareness. Upload a short video or share a small story and let your friends and family know you are dedicated to #PavingPathways for the Spina Bifida community this Giving Tuesday.
Advocate with the Spina Bifida community
SBA is committed to advocating for the Spina Bifida community. We're already prepping for meetings on Capitol Hill in 2023. You can register to attend our annual advocacy day virtually – Teal on the Hill . Raising awareness is a yearlong activity. You, too, can reach out to your local legislators and request in person meetings for local impact. Don't know where to get started? Email us.
Become informed and stay connected
Sign up for our electronic newsletter! We share Spina Bifida community news, research updates, local and national events, advocacy opportunities, and information on education and support.