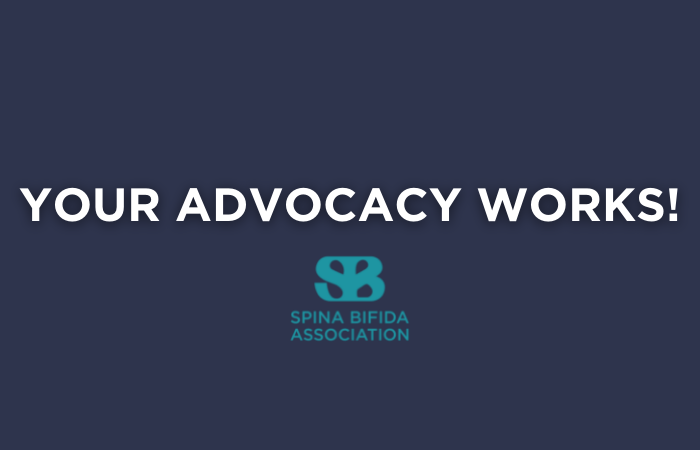 CMS announced they will permanently stop applying Competitive Bid Program pricing to cut Medicare payments for accessories (critical components) used with Complex Rehab Technology (CRT) Manual Wheelchairs.
This legislation ensures that individuals with Medicare will cover specialized equipment for manual wheelchairs. This equipment includes items such as seats, wheels, headrests, and other equipment.
 Thanks to the Spina Bifida Community, the ITEM Coalition, United Spinal Association, Christopher and Dana Reeve Foundation, ALS Association, Paralyzed Veterans of America, Center for Medicare Advocacy, Clinician Task Force, etc. Provider and manufacturer groups included NRRTS, U.S. Rehab, A.A. Homecare, and RESNA, were also instrumental in making this happen. 
Sara Struwe, President & CEO of the Spina Bifida Association, noted, "This decision is vital to the Spina Bifida community, and all wheelchair users in general, and know that your advocacy work paid off."
Donald E. Clayback, Executive Director, National Coalition for Assistive and Rehab Technology (NCART), noted, "This outcome was the result of several years of collaborative advocacy within the CRT Community to ensure these damaging cuts did not go into effect. We want to thank Reps. John Larson (D-CT) and Lee Zeldin (R-NY), and Sens. Bob Casey (D-PA) and Rob Portman (R-OH), for their ongoing leadership and support. We also extend thanks to their Congressional colleagues and Committee staff."