Welcome to our VIRTUAL Exhibit Hall!
Living Well with Spina Bifida
August 8, 2020
Please take some time to check out these amazing Education Days partners and the products and services that they have to offer the Spina Bifida community.
Gold Sponsor
Medtronic Cerebrospinal Fluid (CSF) Management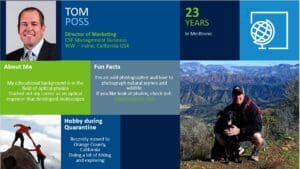 Representative: Tom Poss
5290 California Ave., Irvine, CA  92617
Phone:  949-837-3700
Tom.Poss@medtronic.com
www.Medtronic.com
CSF Management Videos
Silver Sponsors

Representatives: Hailey Wachlarowicz-Bayer or Arina Paoli
Phone: 800-533-0464 
Ushwa@coloplast.com or usaap@coloplast.com
www.coloplast.us/products/
Videos and guides:


WITH Foundation
SBA is grateful to have received a grant from the WITH Foundation to support our 2020 Education Day series. The WITH Foundation promotes the establishment of comprehensive healthcare for adults with developmental disabilities designed to address their unique and fundamental needs.
Bronze Sponsors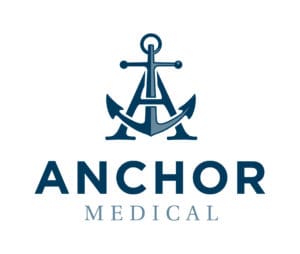 Representative: Paul Farthing
Phone: 833-667-8669
paul@anchormedsupplies.com
www.anchormedsupplies.com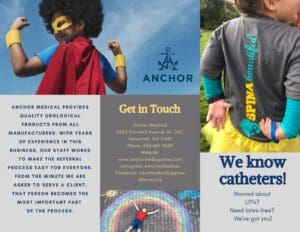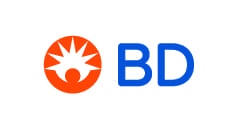 Meredith Cole, Clinical Manager
Phone: 908.763.3692
Meredith.Cole@bardcare.com
Website: https://bardcare.com/consumers/products/view-products/
Exhibitors
Affordable Medical, LLC
Representative: Jennifer Ellis
Phone: 336-420-8114
Email: jennifere@mycaths.com
Website: WWW.MYCATHS.COM