Sexual Heath in the Spina Bifida Community: Understanding How to Talk to Your Adolescent Child
This webinar addresses the physical and developmental challenges in sexual health for individuals with Spina Bifida.
Developed for parents of pre-teens and teens with Spina Bifida, the session covers topics that include:
Sexual education; how Spina Bifida can affect sexual function and fertility; and how to protect your child from abuse or misadventures.
About the Presenter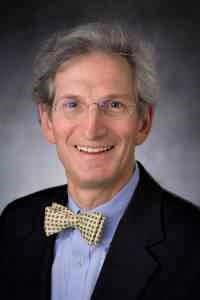 John Wiener, M.D. Professor of Surgery (Urology) and Pediatrics; Head, Section of Pediatric Urology at Duke University Medical Center
Dr. Wiener earned a M.D. from Tulane University and completed urology residency at Duke and pediatric urology fellowship at Baylor College of Medicine. He served as the Chief, Division of Urology at the University of Mississippi in 2003-05. He currently serves as Professor of Surgery and Pediatrics, Head of the Section of Pediatric Urology, and Vice-Chief of the Division of Urology. He is a fellow of the American College of Surgeons and American Academy of Pediatrics.
Dr. Wiener has served in numerous local, regional, and national positions including Professional Advisory Council and Board of Directors of the Spina Bifida Association (SBA), President – Society of Fetal Urology, Executive Council – Society for Pediatric Urology, and the Examination Committee of the American Board of Urology. He is the urology representative to the SBA Clinical Care Network.
Thank you to the Spina Bifida Association of the Carolinas for putting together this webinar.