Meet the Carolinas Advisory Council. This is a dedicated group of volunteers who help to inform the decisions and activities for the Chapter. They serve as the eyes and ears of the community.
Laura Parks, mother to Aubrey
My name is Laura Parks and I am one of your Advisory Council Members in the Raleigh area.  My family lives in Willow Spring, NC which is a nice quiet suburb of Raleigh that still consists of farmland, wildlife, space and the ability to see stars as night.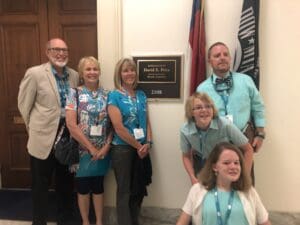 I am the lucky mom of Aubrey, who will turn 11 years old in July, and Carson who is 12.  My husband Brian and I choose to anchor our family in the Wake County area because of the good schools and proximity to Duke Children's SB Clinic.  We found out that Aubrey had Myleomeningocele in the L2 region of her spine in the 19th week of pregnancy.  On the ultrasound we could see her larger than normal head, her super clubbed feet that folded up to the backs of her legs and even the sac that held her spinal cord outside her back.  All we expected that appointment to tell us was the gender of that beautiful baby growing inside of me.  Wow, were we ever derailed!  That was the minute I decided I would learn all I could and be super active in the Spina Bifida Community.  I know that sounds crazy and yes, I did take the weekend to feel sorry for myself, but beyond that I wanted to know what problems we would face and how to tackle them.  That's my personality.   Give me a problem and I will figure out how to solve it.  As we all know, Spina Bifida doesn't exactly work like that.  Aubrey keeps me guessing constantly, as does her future.  I learned very early on that there's not much I can control with her life, but I can control (to an extent) how she views herself and how she responds to others who see her and treat her as different.  I joined the Advisory Council of the Carolinas the day we became a part of the National SBA Organization.  Our mission has four parts:  Research, Advocacy, Education and Support.  As a former teacher, the desire to educate others about SB is innate.  I want to learn all I can, be supportive of and advocate for people living with the challenges of Spina Bifida, but also teach my daughter to advocate for herself and her needs. Being an active part of the SB community is the best way for me to learn and to teach.  
Will Dickey, adult with Spina Bifida
Will has been involved with the national Spina Bifida Association for over a decade.  With the help of many others, he established the Spina Bifida Association of the Carolinas.  He has been the chairperson for the organization for the last several years. Currently, he is the co-chair for the SBA's policy and advocacy which is instrumental in planning the organization's yearly, "Teal on the Hill" event in Washington, DC along establishing the organization's official stances on policies and current legislation.
Marie Delgado, mother to Danielle
Marie has served on the Advisory Council for 3 years.  She is a mom, a wife, a teacher, a Sunday school teacher, a PTSA secretary, and the list continues.  Her daughter, Danielle, is almost 12 and is amazing.  Marie serves on the Advisory Council to help provide opportunities for others living with SB.  Marie loves to see the SB community come together in events and see the friendships grow each year!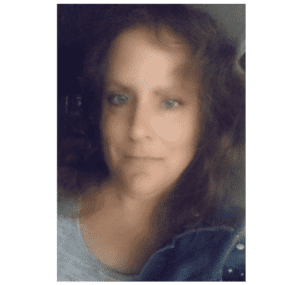 Paige Aycock, adult with Spina Bifida
My name is Paige Aycock, I am 40 years old and born with spina bifida. I live and work full-time in Wilson, NC with my fur baby Roxy, a Pomeranian-Poodle mix, who is almost 15 years old. Being on the advisory council and going to events has been a wonderful way to meet others within the spina bifida community, which is one of the many reasons I decided to join.
Would you like to join the Chapter's Advisory Council?
This dedicated group of volunteers helps guide the decisions of the Carolinas Chapter, host events throughout the year, and serves as the eyes and ears to best understand the needs of the local community. Questions? Ask any current Advisory Council member or contact Director of Field Relations, Gage Abell.