Join us for our upcoming events to connect with local families and individual touched by Spina Bifida!
Walk-N-Roll For Spina Bifida
A non-competitive one-mile walk/roll, educational resource fair, games, and carnival-like atmosphere gone VIRTUAL for 2020!
Join us on October 25, 2020 on World Spina Bifid Day for our National Day of Walk-N-Roll! Once you're registered, ensure you've marked yourself as going in our Facebook event for all of the updates and day-of activities.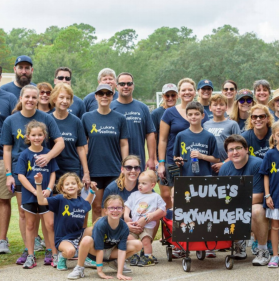 Summer Social
Family Day Camp at Victory Junction
We hope to see you and your family on Saturday, February 29!