To download, right click (or press Control+click) on image and click "Save Image As…"
Social Media Graphics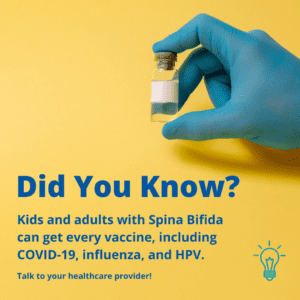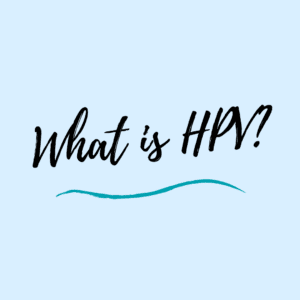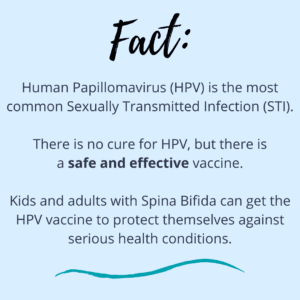 Flyers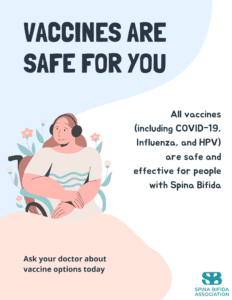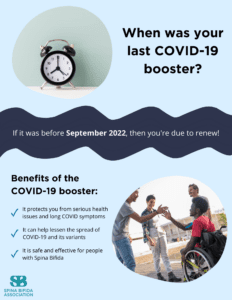 E-mail Banner

E-mail Copy
Dear [insert name],
When did you get your last COVID-19 booster?
If it was before September 2022, then you're due for a new one to keep your immune system protected.
We advise getting the booster before the COVID-19 emergency declaration ends (this date is to be determined), to ensure your it is free.
COVID-19 vaccines (and all other vaccines) are safe and effective for people with Spina Bifida. There may be some temporary side effects such as fever, headache, fatigue, and pain at the injection site, but these far outweigh hospitalization and long COVID symptoms.
Head to Vaccines.gov to easily find a COVID 19 vaccine near you!
Thank you,
[insert signature]
Additional Questions? Contact the National Resource Center
Our National Resource Center is always open and available for anyone in our Spina Bifida community.
Contact the National Resource Center